Visa requirements *
All visitors must hold a passport valid for at least 9 months.
Visa-free nationalities: Mozambique (30 days), Namibia (90 days), South Africa (30 days per visit with a maximum total stay of 90 days per year without visa).
Transit: Passengers arriving at Luanda Airport in transit to another airport outside Angola do not need a visa provided they do not leave the airport.
Special passports: holders of diplomatic passports or service passports of Algeria, Argentina, Brazil, Cape Verde, China, Cuba, Egypt, France, Guinea-Bissau, Italy, Mozambique, Portugal, Russia, Sao Tome and Principe, South Africa, South Korea, Switzerland, Viet Nam and Zambia are exempt from visa requirements for stays of up to 90 days .
Nationalities needing a visa: nationals of all other countries must obtain their visas in the embassies and consulates of Angola.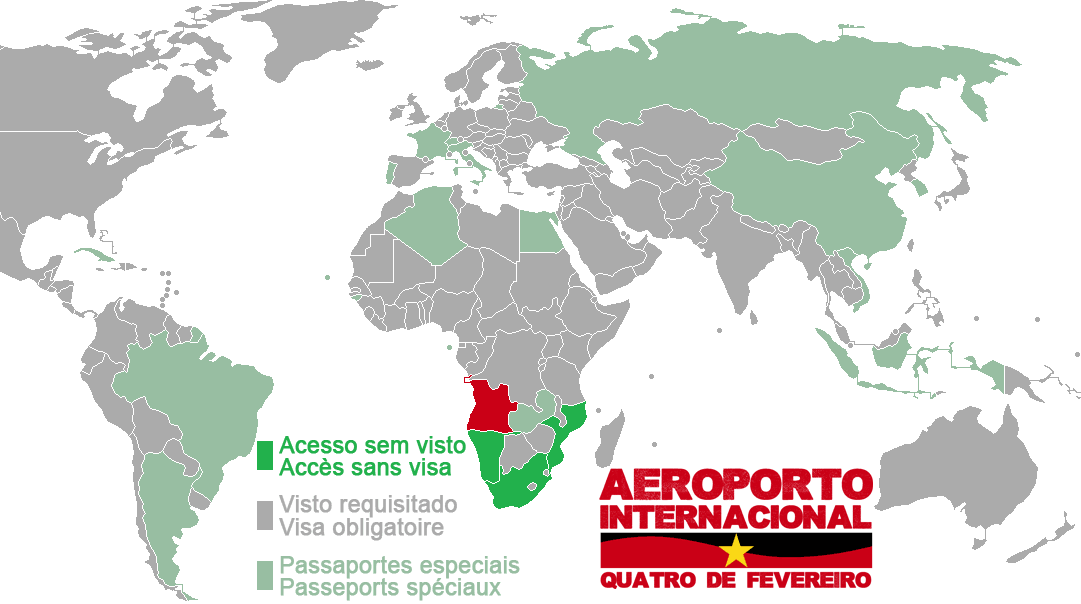 Note: a passenger who does not have Angolan identity papers (passport or identity card) is considered as a foreign passenger even if he / she has a multi-citizenship and must therefore be in possession of a visa .